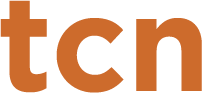 See how TCN's contact center tools provide dealerships and BHPH with real-time data and process efficiencies.
Essential Tools for Your Dealership and BHPH
Auto Dialer

Send pre-recorded messages (such as promotions, scheduling reminders, and payment notifications) to a large list of customers within minutes.

Inbound Solutions

Utilize the numerous tools provided for inbound contact centers that help increase productivity and provide customers with the best experience.

Outbound Solutions

Access the many features available for outbound contact centers that simplify launching campaigns and streamline agent reporting.

Omnichannel Communications

Provide agents with a unified experience while offering SMS, Email, and Chat — letting the customer choose their preference.

Predictive Dialer

Distribute calls to available agents by using a dialer that increases agent productivity with advanced algorithms.

Interactive Voice Response (IVR)

Customize your automated messaging IVR to best fit your call center — inbound or outbound — to provide an excellent customer experience.

VocalDirect

Instantly send automated (ringless) voicemails directly to the voicemail boxes of thousands of customers with the click of a button.

Business Intelligence

Take control of your data and make informed decisions by having a complete view of your agent and customer interactions.
Looking to improve cash flow? Improve connections first.
Boost agent productivity by eliminating wasted time on manual calls by allowing agents to spend more time on live, meaningful calls. Smarter connections lead to increased collections.
TCN keeps your dealership contact center moving
No more struggling to make changes to operations with a comprehensive contact center platform that's both efficient and productive.
Why Dealerships Choose TCN
24/7 Customer Support
Get all the help you need, whenever you need it with TCN's dedicated support team.
No Long-Term Contracts
No obligations or fine print on a pay-as-you-go basis with TCN.
Seamless Integrations
TCN makes things easy by smoothly integrating with your favorite apps and services.
Customer Success
During a debt collection side-by-side test with TCN, a client expanded efficiency, profitability, and collection strategy by implementing TCN's cloud-based dialer and call center software. With TCN, the client achieved:
Increased cash flow by collecting 327% more
More productive conversations
Overall better customer experience
Improved efficiency and productivity
Higher employee morale using TCN
Start improving your dealership's communications today.